Innovating with biology for a sustainable future
The 'Algae Innovation Challenge' introduces students to algae, one of Earth's most ancient, adaptive and resourceful organisms, which scientists and innovators are harnessing with technology to meet the sustainability challenges of the 21st century. It is a platform inviting students to brainstorm and present their own innovative algae ideas that help to meet the resource demands of a growing population in a way that minimises, or even reverses, human impact on ecosystems and the climate.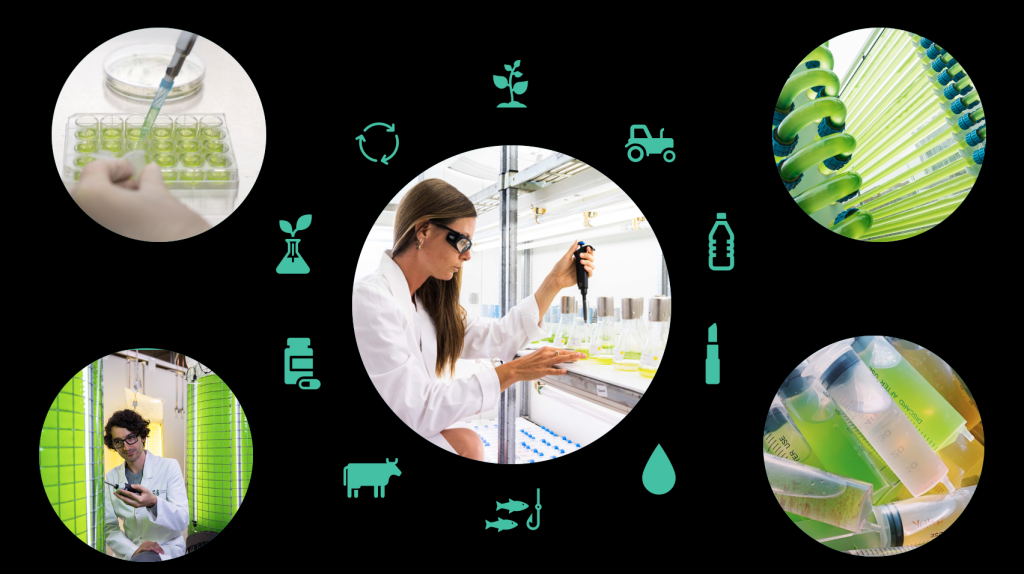 Using educational resources curated by scientists and educators at the UTS Deep Green Biotech Hub, students will learn about the emerging, cutting-edge field of biotechnology as well as aspects of algae biology and design-thinking.
The Algae Innovation Challenge will develop students' team-work, creative and scientific thinking, presenting and entrepreneurial skills vital for equipping the next generation of changemakers to reimagine 'business as usual' and build tomorrow's green solutions, today.
The Algae Innovation Challenge is open to Stage 4 & 5 students across Australia.
Competition Timeline
| | |
| --- | --- |
| Live Teachers Information session | 21 June at 3.30pm AEST  |
| Live Q&A session for students | 23 July at 2pm AEST |
| Entries due | 13 August at 10pm AEST |
| Finalists live Showcase/pitch event | 20 August at 2pm AEST |
Challenge Question
How can we grow a greener future with algae?
Design a product or a process, using algae, that makes an existing product or process more sustainable.
Once registered, students are given access to additional NSW Stage 4/5 Science curriculum-mapped resources. These additional resources allow for self-directed or teacher-led learning for students who want to dig deeper.
Register your interest now.
The Teachers information session is on 21 June at 3.30pm AEST
The New South Wales Deep Green Biotech Hub (DGBH), located at the University of Technology Sydney, is supported by the NSW Government through the Boosting Business Innovation Program (BBIP). DGBH brings together researchers, SMEs, industry, start-ups, students and other stakeholders to propel NSW to the forefront of algae-based biotechnology innovation in Australia.