We are pleased to announce the Virtual Excursions Australia conference reVEAl on Tuesday 8 December.

re

VEA

l

will be FREE to all presenters and delegates.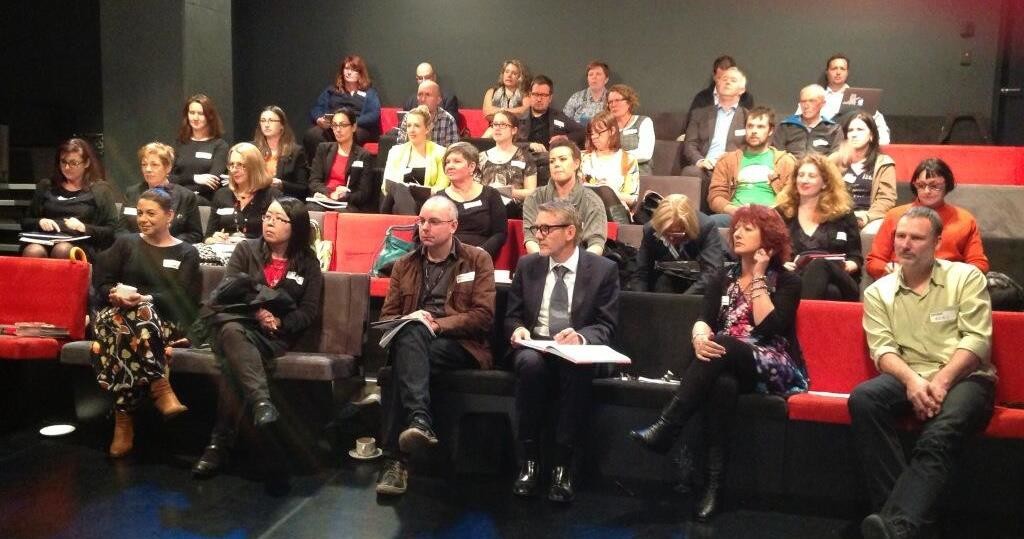 ACMI in Victoria and the Australian Museum in NSW will be hosting the reVEAl. We will have presenters and delegates in each venue connected with via video conference. People can also dial into a single session or the whole conference.
The day is being designed to be fun, interactive and to provide networking opportunities for both teachers and content providers. There will be a variety of short sessions to provide something for everyone.
Content Provider Stream
9:15am – 9:30am          Arrival & registration
9:30am – 9:45am          reVEAl welcome
9:45am – 10:00am        Value of video conferencing for cultural institutions
10:00am –  10.15am    Techniques in presenting to camera
10:15am – 10:45am     Tech talk
Morning Tea
11:30am – 11:45am     How to help schools get comfortable with their equipment
11:45am – 12:15pm     Content provider experiences (the good, bad & ugly)
12:15pm – 12:30pm     Future directions all in discussion for content providers
Lunch
School Showcase
2:00pm – 2:15pm        reVEAl welcome
2:15pm – 2:30pm        The value of video conferencing for schools
2:30pm – 2:45pm        Key Learning Area Experiences: STEM
2:45pm – 3:00pm        Key Learning Area Experiences:  Arts & Culture
Afternoon Tea
4:00pm – 4:15pm        Key Learning Area Experiences:  History
4:15pm – 4:30pm        Key Learning Area Experiences:  Sports & more
4:30pm – 4:40pm        Booking platforms in Australia
4:40pm – 5:00pm        Worldview
5:00pm – 5:30pm        Networking