The NSW Premier's Reading Challenge has been amazing this year with 2 huge session reaching almost 10,000 students.
Andy Griffiths is one of Australia's most popular children's authors. Andy is best known for The Treehouse series, the JUST! books and The Day My Bum Went Psycho. Over the last 20 years Andy's books have been New York Times bestsellers, adapted for the stage and television and won more than 50 Australian children's choice awards.
100 schools and 5000 students joined Andy Griffiths via video conference and was DART Connections biggest event yet!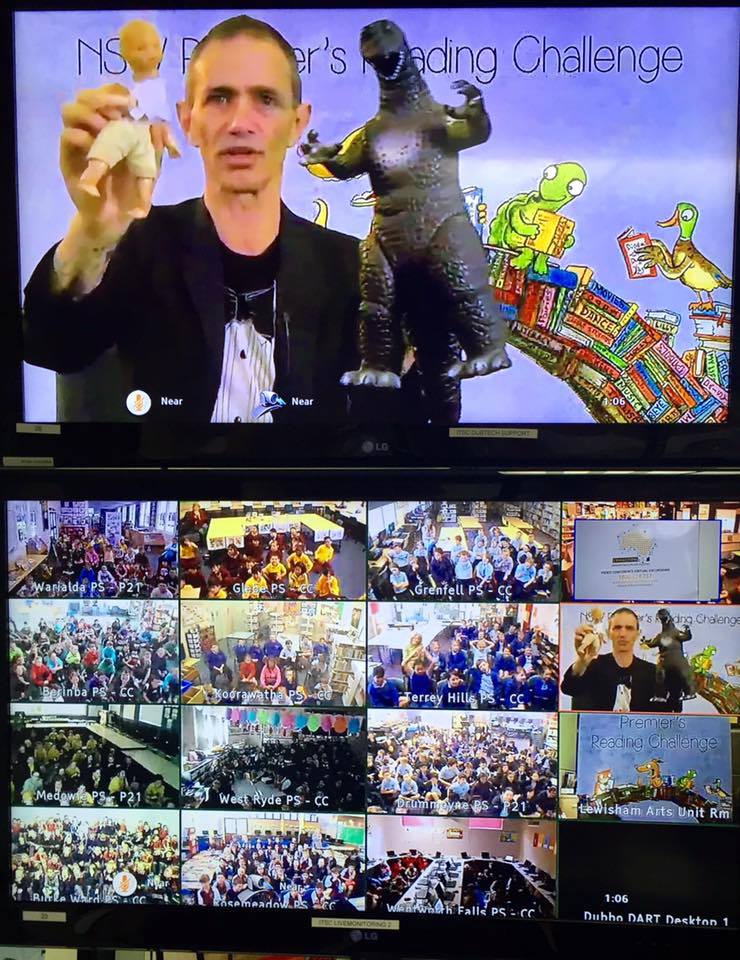 This event was followed up with Morris Gleitzman with another 93 schools booked in with nearly 4000 students. Morris Gleitzman children's author superstar connected students via Video Conference and live on YouTube. Check out the session details below.
More great NSW Premier's Reading Challenge events are available including Christopher Richardson and Paul Jennings. Keep an eye on the DART Connections website for details.
Comments
comments