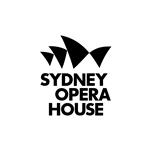 CONTACT: Georgia Thorne, Education Ticketing Assistant
PHONE: 9250 7770
FAX: 9241 4276
EMAIL: Houseed@sydneyoperahouse.com
WEBSITE: www.sydneyoperahouse.com/education
ADDRESS: Bennelong Point, Sydney, NSW, 2000
DESCRIPTION: Transport your classroom to Bennelong Point, where students can participate in practical workshops with professional artists and educators, get up close to our iconic building in behind-the-scenes tours, and experience the highest quality performances in real time.
The Sydney Opera House Digital Education Program offers innovative, interactive, curriculum-driven experiences, including:
Staging Stories – a creative storytelling workshop for Stage ES1 & 1 students
Discover the House – a roaming, behind-the-scenes tour of 'The House' for Stage 2 & 3 students
Discover the Stage – a practical, interactive drama workshop for Stage 2 & 3 students
Guwanyi Walama – explore the Indigenous history of Bennelong Point and Sydney Cove for Stage 2, 3 & 4 students
Live streamed performances of The Man Who Planted Trees (years 2 – 6) and The Nutcracker (years K – 2)
A Midsummer Night's Dream Digital Masterclass with Bell Shakespeare for Stage 4 & 5 students
Sydney Opera House's Digital Education program is available for all schools with video conferencing facilities. Before you make your booking, please ensure that your school has working video conferencing equipment and that you will have access to these facilities at the date and time scheduled.
BOOKING INSTRUCTIONS: Booking Process
1. Read and agree to the Booking Conditions listed below
2. Fill in the form listed below to book your session, if you have any queries call Sydney Opera House Education on (02) 9250 7770
3. A confirmation will be emailed to you from DART Connections confirming your booking
4. A detailed confirmation with important information for your booking, a unit-of-work and classroom resourc

CANCELLATION POLICY: Sydney Opera House offers free digital excursions on a first-come-first-served basis, however to ensure all places are filled fairly, a cancellation fee will be charged to any school who:es will be sent to you directly from Sydney Opera House prior to the excursion
5. Please ensure you have tested your equipment prior to the day toavoid disappointment or a cancellation fee. Click here to see how to dial-in: www.sydneyoperahouse.com/education/house_ed_book_connect.aspx
IF YOU ARE A NON-DEC SCHOOL OR FROM INTERSTATE: You ARE able to book free sessions with Sydney Opera House if places are available. Please phone House:Ed on 9250 7770 to arrange your booking.
– cancels within 7 days of the booked excursion, or
– does not dial-in and participate on the day.
In either case an invoice for $100 -150 per session (depending on the program you have booked) will be sent to you from Sydney Opera House. Payments must be made directly to Sydney Opera House within 7 days of receipt of invoice.