CONTACT: Mike Bartlett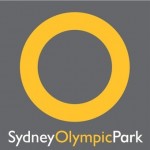 PHONE: 0297147334
FAX: 0297147466
EMAIL: education@sopa.nsw.gov.au
WEBSITE: http://www.sydneyolympicpark.com.au/education_and_learning
ADDRESS: 8 Australia Ave, Sydney Olympic Park , New South Wales, 2127
DESCRIPTION: Sydney Olympic Park has become a favourite excursion destination since the opening of Bicentennial Park in 1988 and we now have over half a million students visiting us each year. All our programs are outcomes-driven, interactive and designed to make learning come alive.
Through our virtual excursions students can explore the Park's 175ha of mysterious wetlands; connect with environmental scientists and ecologists; journey through aboriginal culture, stories and perspectives; see sustainable development in action and tap directly into the exciting range of major events, sports and festivals happening at Sydney Olympic Park.
The Sydney Olympic Park Authority also facilitates a variety of unique video conferences which link you directly to the resources and expertise of program partners such as the Royal Agricultural Society of NSW, GWS Giants, NRMA, Macquarie University, Web Video Productions, 48 Eco Film Challenge and Birdlife Australia.
For teachers, we provide pre and post excursion sessions designed to extend and embed learning and to link the site effectively with your classroom teaching. We also deliver accredited professional development activities.