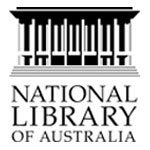 Contact: Ben Pratten
Phone: (02) 6262 1289
Email: ben.pratten@nla.gov.au
Website: https://www.nla.gov.au/learning
Facebook: https://www.facebook.com/National.Library.of.Australia
Twitter: https://twitter.com/nlagovau
Address: Parkes Place, Canberra ACT 2600
Description: The National Library of Australia is the world's largest storehouse of knowledge about Australia and its people. The Library ensures that this knowledge is collected, preserved and made accessible in order to support learning, creative and intellectual endeavour, and contribute to the continuing vitality of Australia's diverse culture and heritage.
Our fun and engaging learning programs support curricula, interpret contemporary events and issues, and cater for diverse audiences wishing to explore history, culture, writing, information and visual literacy. With an emphasis on experiential learning, students explore the Library's operations, discovery services, exhibitions and collections.
Booking Instructions: Please contact us via phone or email for Virtual Excursion bookings.
Cancellation Policy: Please notify us of any cancellation at least 48 hours beforehand, to enable another school to fill your place.