CONTACT: Penny Packham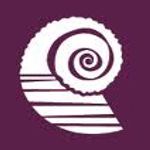 PHONE: 02 63315511
FAX: 02 6331 5986
EMAIL: penny.packham@bathurst.nsw.gov.au
WEBSITE: www.somervillecollection.com.au
FACEBOOK: facebook.com/somerville.afmm
TWITTER: twitter.com/AFMMsomerville
ADDRESS: 224 Howick Street, Bathurst, NSW, 2795
DESCRIPTION: Scattered Bones is a national award winning video conference earth science/writing module presented by the Australian Fossil and Mineral Museum (Bathurst NSW) and author and literacy consultant Paul Stafford. The program is a unique combination of palaeontology and literacy skills development that delivers a fun and interactive combination of writing skills and dinosaur-themed workshops.
Modules available:
Scattered Bones – a 5 session creative writing module using the T.rex as inspiration for narrative writing
T.rex vs the Text Types – a 5 session module introducing students to 5 different text types (Narrative, persuasive text, recount, procedure and advertising)
Mum, this T.rex followed me home. Can I keep him? – A three week module building skills in writing persuasive texts
Script writing – a five week module assisting students to build a script for a short film.
Dinosaur Tales – a 3 week narrative writing module for Stage 1 designed to build basic writing skills.
The Australian Fossil and Mineral Museum is the home of the internationally renowned Somerville Collection, the lifetime work of Warren Somerville and features some of the finest and rarest examples of minerals and fossils in the world, including a Tyrannosaurus rex (T.rex) skeleton, Australia's largest collection of fossils in amber, fossil dinosaur eggs, a large collection of opalised fossils and spectacular minerals from around the world.
Awards won by the Scattered Bones Program
Winner of 2011 National MAGNA Award
Winner of 2010 IMAGinE Award. (Education)
Winner of 2011 Local Government & Shire Association Award (Public Programs)
BOOKING INSTRUCTIONS: Further details and a workbook will be sent to you from the Australian Fossil and Mineral Museum once you have booked online
A confirmation will be emailed to you from bookings@dartconnections.org.au confirming your booking
For modules of more than one session, you will need to complete a booking form FOR EVERY SESSION IN THE MODULE.
An invoice will be sent to the school from the Australian Fossil and Mineral Museum
CANCELLATION POLICY: If notification of cancellation is not received at least 24 hours ahead of the scheduled module, the full module fee will be charged.
Modules of more than one session will be advertised at cost of the full series of workshops including all sessions in the module. The school will be invoiced for the full module regardless of sessions missed by the school.
If sessions are cancelled by the Australian Fossil and Mineral Museum they will be rescheduled. If not rescheduled, you will not be charged for sessions cancelled by the Museum.