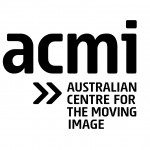 A globally unique cultural institution located in Melbourne's iconic Federation Square, ACMI celebrates, explores and promotes the cultural and creative richness of the moving image in all its forms. Through a vibrant annual calendar of award-winning exhibitions, films, festivals, live events, creative workshops, education programs and screen culture resources, ACMI provides visitors with an unsurpassed range of ways to engage with the moving image.
One of the world's leading moving image centres, ACMI is a major Victorian cultural, tourism and learning attraction, and a national centre of screen culture debate and innovation. Our permanent gallery, Screen Worlds, charts the history and future directions of film, television, videogames and digital culture. ACMI is also home to the Australian Mediatheque, a national cultural resource centre providing public access to a wealth of Australian and international screen culture history covering all facets of the moving image.
Book: acmi.net.au/education.htm
Website: acmi.net.au
Facebook: facebook.com/acmionline
Twitter: twitter.com/ACMI
YouTube: youtube.com/user/acmionline
Address: Federation Square, Melbourne
Our innovative suite of production and exhibition spaces, workshop tools and platforms offer education audiences of all ages and abilities with diverse, stimulating and creative opportunities to actively engage with the moving image and screen culture.
Contextualising the moving image in all its forms, our unique range of student and teacher programs are designed to support both curriculum based and lifelong learning. Our growing suite of digital education programs includes ACMI Generator, Storyboard Generator, 15 Second Place, Story Monster, and a growing suite of virtual conference programs.
Educators and students may also engage with hands on workshops, cinema programs, seminars and tours, all easily accessible at Federation Square in the heart of Melbourne.